Welcome to St Catherine's
Episcopal Church
in
Chelsea Alabama
Service Times
Church Service                              – 10:00am
 Wednesday Evening Prayer            –   6:00pm    
For St. Catherine's Live Streamed services
PARISH LIFE
There are many ways to be involved in the life of the parish at St. Catherine's.
WORSHIP
We invite you to worship with us and to find out what makes us who we are.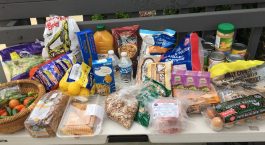 OUTREACH
Outreach offers parishioners and other volunteers the chance for hands-on service to those most in need.
FORMATION STUDY
We offer opportunities for Christian formation, ranging from weekly study groups to special seasonal programs.
Our Mission:
To seek, love, & serve God through worship, education, & service, and to share the redeeming love of Christ with the world.
Our Vision:
St. Catherine's, the Episcopal Church in Chelsea, is a welcoming and inclusive family called by Christ to receive and share God's love.
UPCOMING EVENTS
September 23, 2023
ECW Meeting & Lunch
12:00pm – 2:00pm
September 30, 2023
Grand Opening
Ribbon Cutting Ceremony for the Walking Trail and
Blessing of the Animals
  Refreshments will be served
10:00am 
St Catherine's Church of Chelsea Alabama
642 King's Home Drive
Chelsea, AL 35043
(205) 618-8367
Please mail all correspondence to:
P. O. Box 577
Chelsea, AL 35043